I need to move my old journal off since it's stupidly long and my birthday's been over for months (+ people are still wishing me happy birthday right now ;;'' Thank you sob)
Anyway,
You're welcome for the favs + watches
, there's really no need to keep thanking me on my page xD;; I know you mean well, but I didn't fav the works because I expected people to come and thank me for it.

You're welcome.
Please don't thank me anymore OTL;; Please...
Okay, to make this journal less stupid, have some random sketches I've been drawing! You may have seen these on Ushi no Tane forums because I was posting there occasionally
Been playing Grand Bazaar. I love Amir! He is so sweet especially after marriage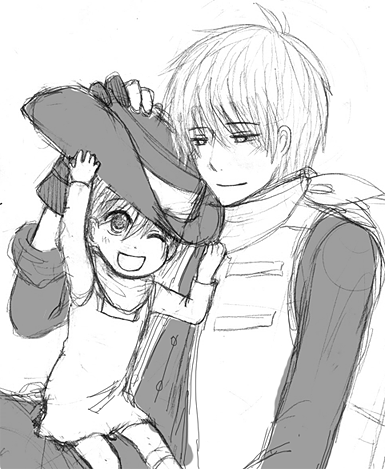 Some Papa!Vaughn because I finally got a daughter in my Sunshine Islands ;3;

If I upload all the Harvest Moon doodles I drew, this journal will be too long, so moving on: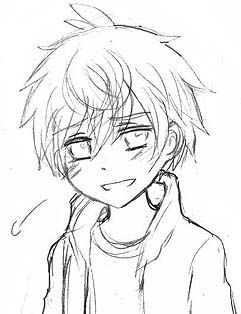 Kid!Suzuya from Starry Sky, because I bought the PSP game and kid!Suzuya was in the booklet that came with it and he was SO CUTE
ArthurxShy!Black!Kiku, because of the blog Himaruya posted. THAT MADE MY YEAR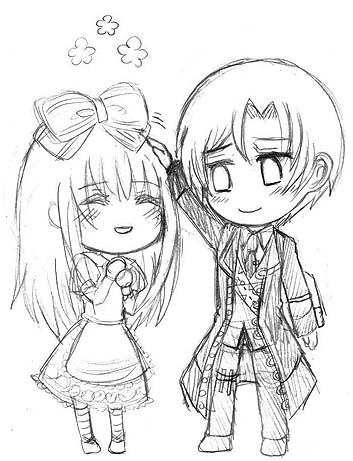 Played Heart/Clover/Joker no Kuni no Alice because

and

recommended it, as well as awesome cosplayers in Anime North that sparked my interest in the first place. This game is awesome and I love Grey Ringmarc the most!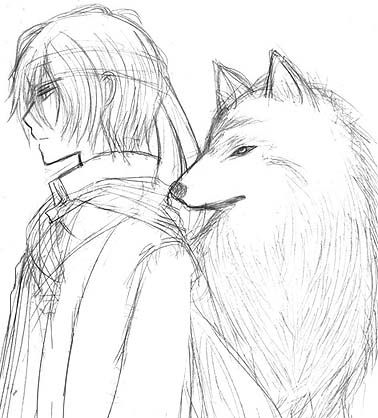 Saito Hajijme from Hakuoki. He is so sexy, I love him. <3 Also, this is my first attempt at a realistic animal since my animals are usually drawn Harvest Moon style SOB... I failed miserably as you can see...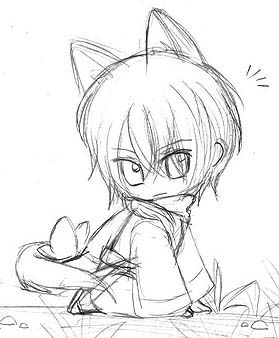 Have a wolf!Saito too. x'D He's such a cute Lone Wolf.. <3
That's it for now, because I was trying to get rid of my old long journal, not make another long journal OTL;; I wish dA journals had journal-cuts like livejournal so I could compress this post to smaller ones... q_q Most of my journals end up ridiculously long anyway...
EDIT
: Omg the new add sketch to comments in journal is SO COOL I think my next journal will utilize this 8D 8D 8D THEN I CAN HAVE A SHORT JOURNAL FOR ONCE